Spreadsheets (Excel is the most famous) are from the 1970s. And the whole concept is still used by many companies today. By clicking and without programming, very satisfactory results of data recording, calculations, even Gantt charts can be drawn in Excel today. And all this with very little to almost no programming.
Thus, from my point of view, Excel can be described as the progenitor of NoCode platforms. A management tool that gives business the ability to work very efficiently with data. Some ERP systems even look like they have fallen out of Excel's eye.
But what is the principle of NoCode platforms? In general? It can be said to be a high level of abstraction and versatility. Also the visual presentation and control. Programming by clicking.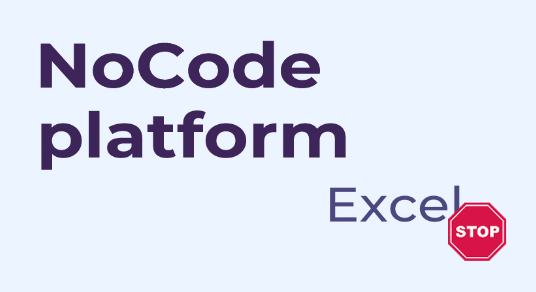 Many current NoCode platforms like Zapier or our own Integromat – now renamed to Make.com, are trying to tie in Google Sheets, email, Twitter, Facebook and all the big applications that have REST APIs. They use extraneous large building blocks such as the aforementioned spreadsheet and bind actions across systems by calling so-called scripts.
Excel sticks in many companies despite the fact that the spreadsheet principle is forty years old. No programming knowledge is needed and one can click to insert formulas, aggregate data, filter data and essentially operate one's own small company database. Plus, the interface is pretty simple and people have been used to the square grid since elementary school. A tabular presentation of the data therefore makes sense.
But what is Excel missing and fundamentally lacking?
– Simple collaboration over managed data with limited rights.
– The simple ability to define another layer and that is the data workflow. Whatever happens to the data in Excel, only happened in Excel and you can't simply click on the linked processes – for example, send an email if the total in the first sheet table in column B changes.
– The online availability of Excel has been replaced by Google Doc, where you can work in multiple people on one set of spreadsheets, but the ability to programmatically access data using the modern REST API is a bit lacking.
– Large datasets of millions of records cannot be managed in Excel.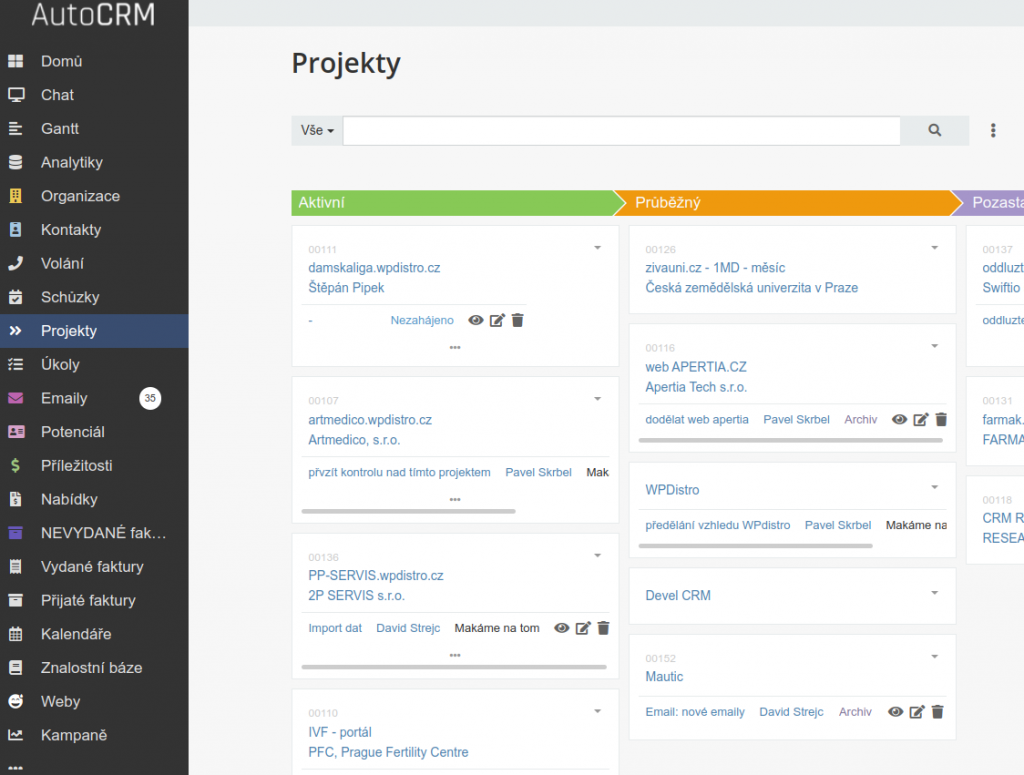 That's why in our company we are trying E2. 0 Spreadsheet Principles with the difference that millions of records can be managed, the system is connected to the environment, so-called workflows can be spawned that run tasks in the background based on changes to the data in the system, the system is completely manageable via REST APIs, and has field privileges, it is suitable for recording all the data that companies have recorded so far in excel spreadsheets, whether it is payroll, journeys, projects, tasks, purchases, sales, goods and products, services, documents with versions, price history, issued and received invoices and you can add endlessly all the data you have ever recorded in excel spreadsheets. With no programming knowledge, you can link this data, create charts, define business processes with clicks, export data to your e-shop or for your accounting system, display events on calendars or whatever else you need to run your business and still record it in Excel.
Universally for any type of data, any amount of data, online and for an unlimited number of users